Full Gospel Business Men's Fellowship International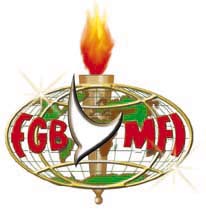 The Winnipeg Chapter
Join us for Breakfast
April 6, 2002 at 9 am
The Charterhouse Hotel
Crown Room
Wagdi (

pronounced Wash.di) Iskander

Born into a Bedouin Arab family, Wagdi was raised as a Muslim in the Sudan. In 1982 his life changed dramatically after accepting Jesus Christ as Lord. First he was persecuted and then arrested along with two Christian friends for refusing to renounce Jesus as Lord.

All three were sentenced to die. His friends were executed but when they came for Wagdi he made a miraculous last minute escape and went into hiding until 1985 when he flew to England. In 1988 he came to Canada and is now a Pastor with the Arabic Christian Fellowship of Churches in Edmonton.

Join us in praise, led by: __________________

and in Prayer, Breakfast and Fellowship

All Men and Women are Invited
to learn what God is doing in the lives of Individuals

Come, and Bring a Friend too!
| | | |
| --- | --- | --- |
| Our breakfast cost: | Contact our voice mailbox | On the web: FgbmfiWpg.iPrance.ca |
| $ 8.00 per person | for reservations, etc: 204-453-0884 | email: thewinnipegchapter@iprance.ca |