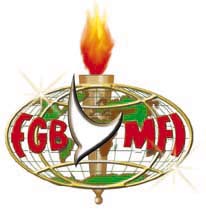 Full Gospel Business Men's Fellowship International

The Winnipeg Chapter

Invites You to Breakfast

February 2, 2002 at 9 am

The Charterhouse Hotel

Crown Room





Guest Testimonial Ed Reimer

Drapery Installer, raised in a Christian home, yet met the Lord
when he was 18. Was baptized in the Holy Spirit at age 20.
Listen to what this man of God has to
say about faithful service.

Anointed Praise
Prayer, Breakfast and Fellowship

Hear what God is doing in the lives of Individuals

All Men and Women are Invited

Come, and Bring a Friend too!
Cost: $ 8.00 per person
Contact us through our voice mailbox
for reservations, news, etc: 453 0884