Full Gospel Business Men's Fellowship International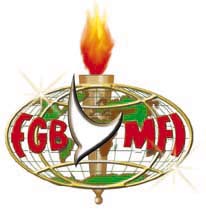 The Winnipeg Chapter
Join us for Breakfast
June 1, 2002 at 9 am
The Charterhouse Hotel
Crown Room



Special Guest: Roger Stagg

Roger Stagg, a family man with a wife, four grown children, and four grandchildren,
is a long-time member and supporter of the FGBMFI.

Roger grew up in Regina. As a young man, he went north to Fort Churchill (no longer
in existence), where he met and married Patricia. During eight years in Ottawa,
their four children, David, Judith, Robert and Andrew were born.

After being transferred to Thompson, Manitoba, he attended a local church.
But it was while attending a conference in Brandon, on the Holy Spirit, that he
met the Lord. He has known the hand of the Lord on his life ever since.


Join us in praise, in Prayer, Breakfast and Fellowship

All Men and Women are Invited to learn what God is doing.
Come, and Bring a Friend too!
| | | |
| --- | --- | --- |
| Our breakfast cost: | Contact our voice mailbox | On the web: FgbmfiWpg.iPrance.ca |
| $ 8.00 per person | for reservations, etc: 204-453-0884 | email: thewinnipegchapter@iprance.ca |