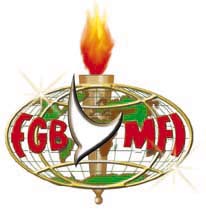 Full Gospel Business Men's Fellowship International

The Winnipeg Chapter

Join us for Breakfast

March 2, 2002 at 9 am

The Charterhouse Hotel

Crown Room




Hear: Uganda Mission Trip Report:

Dennis Wiebe, Marg Reimer, and Darlene Heinrichs

will be giving a report on why they went on a two week mission trip to Uganda.
Come, hear and see (by video) what the Lord accomplished on this journey to support a native
pastor as he builds up the kingdom of God in his homeland.


Join us in praise, led by: Lay & Azel Navarro,

and in Prayer, Breakfast and Fellowship


Learn what God is doing in the lives of Individuals

All Men and Women are Invited

Come, and Bring a Friend too!
Cost: $ 8.00 per person
Contact us through our voice mailbox
for reservations, news, etc: 453 0884