Full Gospel Business Men's Fellowship International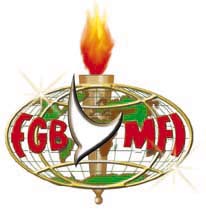 The Winnipeg Chapter
Join us for Breakfast
May 4, 2002 at 9 am
The Charterhouse Hotel
Crown Room



Special Guest: Vearl McIvor

Vearl is a Winnipegger who was born into a family of
five children. His father, who had been sick for
18 years, died when Vearl was 14 years old. For Vearl,
this meant that he was forced to work to pay the rent and buy the food for the family.
Vearl became a 'Desperate Drinker.'
Vearl met his wife, and a few months later, in 1955, they were married, thinking
things would change for him. Five children later, with still no change, he was
invited in 1961 to Alcoholics Anonymous. He fell off the wagon many times,
but took his last drink in 1970. In 1980, his wife and her sister met Christ in a
small church on Manitoba Avenue. Then Vearl accepted Christ into his life.
Come and hear how the Lord totally changed and healed him.

Join us in praise, in Prayer, Breakfast and Fellowship

All Men and Women are Invited to learn what God is doing.
Come, and Bring a Friend too!
| | | |
| --- | --- | --- |
| Our breakfast cost: | Contact our voice mailbox | On the web: FgbmfiWpg.iPrance.ca |
| $ 8.00 per person | for reservations, etc: 204-453-0884 | email: thewinnipegchapter@iprance.ca |