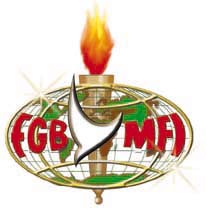 The Winnipeg Chapter
Invites you to join us to
"Let the Praises Ring"
July 1, 2002

Time and Place to be announced!

"Let the Praises Ring"
is declared by the executive of The Winnipeg Chapter of the FGBMFI
as a National Canada Day 2002 Worship and Praise event
Calling our Nation back to the Lord Jesus Christ.

The Vision
To proclaim a gathering and media presentation, to lead our nation to
praise and worship.

To Network with like-minded churches, organizations and broadcasters
to organize an event here in Winnipeg and in many other centres.

To lend the name of the Full Gospel Business Mens Fellowship, with the
permission of the National Organization.

The event:
The sound of the Shofar horn, followed by the blare of the trumpets,
and the thrilling skirl of the bagpipes, to lead us into the awesome
presence of the Lord Jesus Christ on this most auspicious day in the
national calendar of our Dominion.

To sing patriotic songs that promote the Lord Jesus Christ; like this
song recorded by the singing group The Nations several years ago:

We are still a Dominion from Sea to Sea,
Under one God, who loves you and me,
And I'm proud to be A Canadian.

Hallelujah, come Lord Jesus.